Important!
Remaining Fire-Fighting Equipment Practices and Demos
10:30 on August 13, 20, 27 - For more info, click Here
---
Gambier Summer Fair
August 5, 2017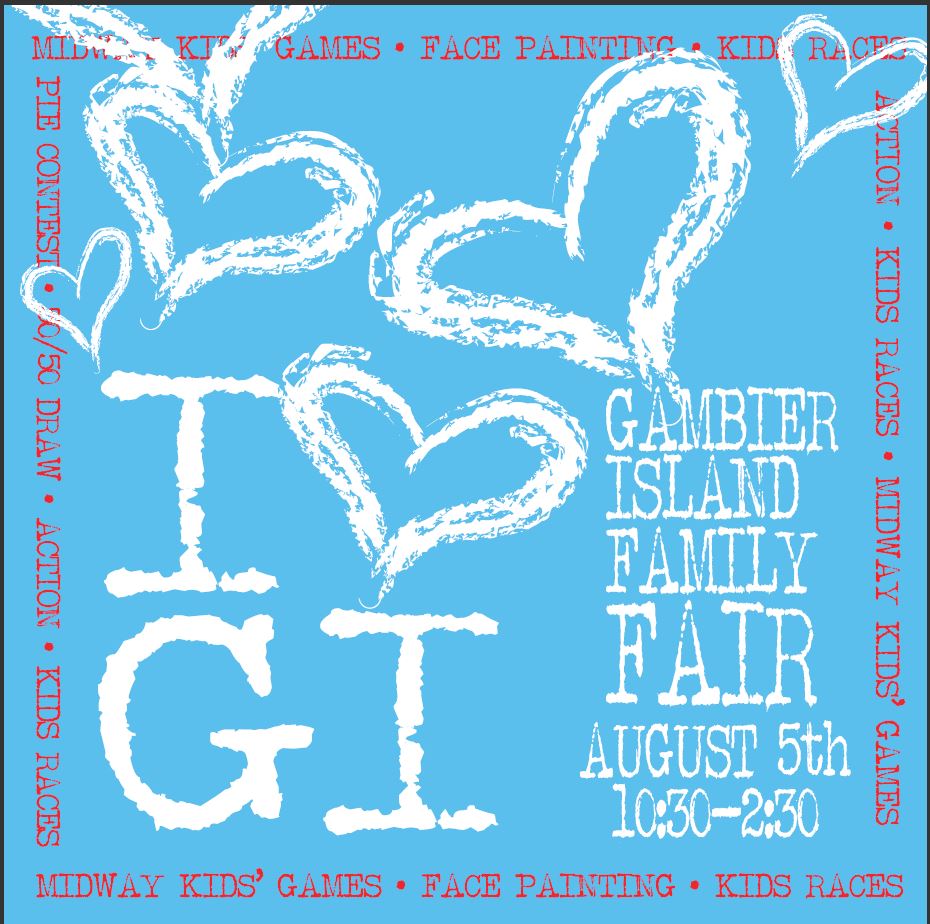 The Fair opens at 10:30 on August 5th but don't wait! You can jump in now and peruse and bid on some of the fabulous items donated by businesses on the Sunshine Coast and Vancouver area. Go to online auction to get started.
The Fair will be busy with family-friendly activities including pie contest, kids games, kids races, face painting and of course, the auction. The event is attracting local and off-island artisans and foodies, so be sure to stop in at the vendor tables. The Gambier Fire Equipment Group (GFEG) will also be there. You can renew your membership for the Gambier Community Centre and purchase this year's Gambier Island t-shirt and tote.
Portobello burgers, corn on the cob, pizza, turkey dogs, hamburgers and salads will be available for purchase - lots of food this year! Alcoholic and non-alcoholic refreshments will be available for purchase as well (please do not bring personal alcohol). Our filtered tap water is always available for free! Bring your favourite water bottle for bottomless refills.
There is no ATM on Gambier but GCCS will accept credit cards for t-shirt and auction items.
For everyone's comfort, please leave your pooch at home.

---
Yoga with Barb
Fridays, June 30 to August 18, 8:00 and 9:30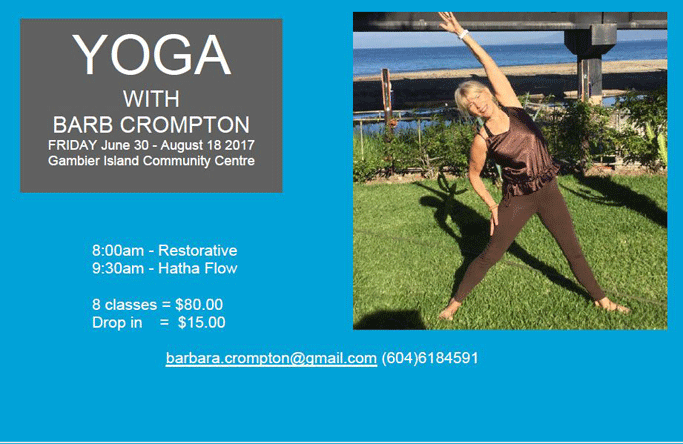 ---
Annual Garbage Cleanup
Saturday, August 26, 8:00 - 5:00